Press reviews of Casa Olea
* THE GUARDIAN *
Andalucia, Spain's virgin territory (Jan 2010)
"Equidistant between Granada and Córdoba, it stands in splendid isolation, surrounded by olive groves in every direction...  http://www.guardian.co.uk/travel/2010/jan/30/andalucia-spain-olives
* THE SUNDAY TIMES *
Spain's new treasure hunt (May 2010)
"Casa Olea is as far away from the world of the costas as you can get…rooms are comfortable, with big beds and Egyptian cotton sheets, but no TVs or phones... but Casa Olea is really all about getting out and exploring the fascinating surrounding countryside…
* BUDGET TRAVEL magazine, USA *
Three cool options for Fall  - Stylish Spanish Seclusion (Sep 2011)
"Córdoba and Granada are less than 60 miles away, but try not to dwell on Casa Olea's high-profile neighbours. In this pocket of Andalucía, it's all about the blissful isolation of the Sierra Subbéticas, an untouristed swath of rugged limestone hills and dusty olive groves.... http://blog.budgettravel.com/budgettravel/2011/09/european_lodging_recommendatio.html
* THE INDEPENDENT *
Big Six Andalucian Boltholes (Mar 2010)
"This recently opened farmhouse B&B, half way between Granada and Córdoba, is proof that you can go green without sacrificing luxury....
http://www.independent.co.uk/travel/hotels/the-big-six-andalucian-boltholes-1928089.html
* THE GUARDIAN *
Top 10 Special Places to stay in Spain (Apr 2011)
"It's off a scenic back road, deep in a river valley carved out of the rugged Subbética mountains…the big airy Casa Olea with white walls, hand-painted tiles and sensational pool terrace. Solar panels, olive-fuelled biomass: it's as eco-friendly as it is luxurious…
http://www.guardian.co.uk/travel/2011/apr/01/spain-hotels-sawday-self-catering?INTCMP=ILCNETTXT3487
For more travel articles on Casa Olea and Andalucia, check out our Blog.
Guest Reviews of Casa Olea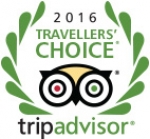 Tripadvisor Travellers Choice 2016 – ranked in the Top 25 B&Bs Inns in Spain 2010-2016.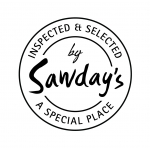 Sawdays.co.uk – selected and inspected, Special Places to Stay in Spain.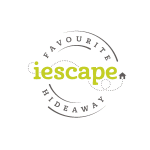 i-escape.co.uk – hand-picked selection of the best boutique hotels, B&Bs and villas in the world´s most stunning locations.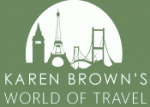 Karen Brown´s World Of Travel - Recommendations travellers trust since 1977. The loveliest of Spain's lodging and accommodations.
"As eco-friendly as it is luxurious", The Guardian.