Watch our video: Highlights of the Sierra Subbetica.
Press reviews of Casa Olea
* THE SUNDAY TIMES - The secret side of Andalucia (April 2022): "A former farmhouse turned dreamy hotel - Casa Olea is a magical spot, where bee eaters nest in the river banks and short-toed eagles soar overhead...".
* OBSERVER MAGAZINE - Totally Moorish, the Top 10 Andalucian escapes for culture, history and cuisine (July 2022):  "Casa Olea is a cosy 6-room hotel that makes an ideal base for exploring Cordoba, Granada and the Renaissance cities of Ubeda and Baeza. Pair siteseeing with relaxing afternoons on the flower-draped pool terrace, or hiking or cycling along centuries-old tracks through the surrounding olive groves...".
* THE TIMES - The 22 best places to stay in Europe´s national parks (July 2022): "The birdsong here at dusk is practically a symphony - and all yours, if you´re lucky enough to check in. This rural hotel is the only bit of civilisation in its valley here in the Sierras Subbeticas, the rugged forgotten nature reserve of Andalucia. Unfussy and fabulous...".
* THE TIMES - The 30 best Eco Escapes for after the pandemic (March 2021). Looking for inspiration, planning that first post-Covid escape? 
* THE TELEGRAPH: "Casa Olea is an outstanding, eco-conscious rural hideaway. Sweeping views, cosy rooms, lovely mountain walks and seriously good home-cooked meals await.."
* BOSTON GLOBE : From ruin to castle in rural Spain (May 2018). Our story, Ruby (from stray to princess) and why we fell in love with the Sierras Subbeticas - its beauty, its solitude and the rich culture in the surrounding cities...Read article here.
* THE TELEGRAPH : The best hotels in Andalusia, Spain (2017). "This British-run farmhouse, perched in its own patch of olive grove in Córdoba's untouristed Sierras Subbéticas, has been lovingly transformed into an outstanding, eco-conscious rural hideaway. Sweeping views, cosy rooms, lovely mountain walks and seriously good home-cooked meals await... Read more here. Review by Telegraph destination expert Isabelle Noble.
* BBC SKY AT NIGHT : Dark Sky Spain: a tour of Spain´s best astronomy sites (Nov 2018). "When it comes to stargazing and astronomy, there are few more tempting locations in Europe than Spain...If you´re in Andalucia to see the Alhambra in Granada or the Mezquita in Cordoba, consider driving for an hour to the fringes of the Sierra Sur de Jaen Starlight Reserve, a sparsely-populated rural area which boasts over 300 clear nights a year. Head to Casa Olea (a Starlight Hotel), a six-room boutique B&B which has night-sky-friendly lighting and holds regular stargazing weekends...".
* THE GUARDIAN : Andalucia, Spain's virgin territory (Jan 2010). "Equidistant between Granada and Córdoba, it stands in splendid isolation, surrounded by olive groves in every direction...". Read full article here. 
* THE SUNDAY TIMES : Spain's new treasure hunt (May 2010). "Casa Olea is as far away from the world of the costas as you can get…rooms are comfortable, with big beds and Egyptian cotton sheets, but no TVs or phones... but Casa Olea is really all about getting out and exploring the fascinating surrounding countryside…".
* BUDGET TRAVEL magazine (USA): Three cool options for Fall - Stylish Spanish Seclusion (Sep 2011). "Córdoba and Granada are less than 60 miles away, but try not to dwell on Casa Olea's high-profile neighbours. In this pocket of Andalucía, it's all about the blissful isolation of the Sierras Subbéticas, an untouristed swath of rugged limestone hills and dusty olive groves.... http://blog.budgettravel.com/budgettravel/2011/09/european_lodging_recommendatio.html
* THE INDEPENDENT : Big Six Andalucian Boltholes (Mar 2010). "This recently opened farmhouse B&B, half way between Granada and Córdoba, is proof that you can go green without sacrificing luxury...". http://www.independent.co.uk/travel/hotels/the-big-six-andalucian-boltholes-1928089.html
* THE GUARDIAN : Top 10 Special Places to stay in Spain (Apr 2011). "It's off a scenic back road, deep in a river valley carved out of the rugged Subbética mountains…the big airy Casa Olea with white walls, hand-painted tiles and sensational pool terrace. Solar panels, olive-fuelled biomass: it's as eco-friendly as it is luxurious…". https://www.theguardian.com/travel/2011/apr/01/spain-hotels-sawday-self-catering?INTCMP=ILCNETTXT3487
For more travel articles on Casa Olea and Andalucia, check out our Blog.
Guest Reviews of Casa Olea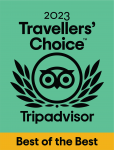 Tripadvisor Travellers Choice – ranked in the Top 10 Best B&Bs and Inns in Spain in 2023.
Listed in Tripadvisor´s Hall of Fame, the top-rated B&Bs & Inns in Spain for the past 5 years.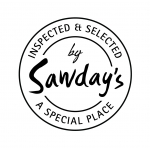 Sawdays.co.uk – selected and inspected, Special Places to Stay in Spain.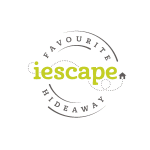 i-escape.co.uk – hand-picked selection of the best boutique hotels, B&Bs and villas in the world´s most stunning locations.
"As eco-friendly as it is luxurious", The Guardian.