Andalucia emerges as gastro-destination 
Andalucia in southern Spain has long been derided for its poor cuisine by foreigners, ever since the Romantic travellers returned with tales of "culinary abominations" like cold, thick soup (gazpacho) and the lingering taste of oil and garlic! Even within Spain, Andalucia has been sneered at as the "land of the fried fish" for its perceived lack of culinary creativity. And this North/South divide has continued until very recently. While Spain has been placed at the forefront of international haute cuisine, thanks to the gourmet revolution of pioneering super-chefs like Arzak & Berasategui (Pais Vasco) and Ferrán Adria & the Roca brothers (Catalunya), Andalucia seems to have lagged behind up until now.
However, at last, the "home of tapas" is starting to become an exciting new destination for foodies. Many of the region's bustling tapas bars, tabernas and bodegas are now producing excellent food to add to their age-old absorbing atmosphere.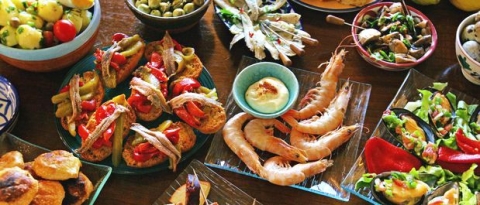 Photo: the best tapas in Malaga (Guardian Travel).
And there is a new, young breed of Andalucian celebrity chefs starting to the raise the bar in terms of quality and worldwide acclaim – from Dani Garcia in Marbella and Angel Leon, the "Sea-Chef", in Puerto de Santa Maria (Aponiente); to the up-and-coming Kisko Garcia in Cordoba (Choco) and recently-crowned Top Chef (Cocinero Revalación) in Spain, Diego Gallegos in Algarinejo (Casa Piolas) and Benalmadena (Sollo).  Then there´s Gastroarte, a foodie "movement" set up in 2012 with 30+ Andalucian chefs celebrating the region´s cuisine and aiming to re-brand the region for the its creative cooking and amazing produce.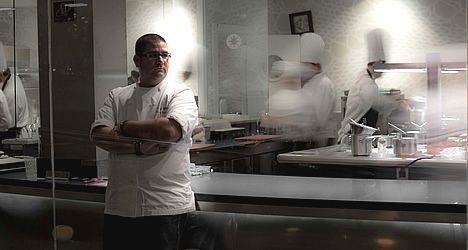 Photo: Dani Garcia.
It should not come as a surprise that Andalucia is now creating an excellent and varied cuisine, as its culinary heritage is deep-rooted. Over a thousand years ago, Córdoba was the most culturally-advanced city in Europe in terms of gastronomy, science & medicine. Following on from the Greeks and Romans, the Moors introduced new crops, fruits and spices to the region, which were later added to by the New-World imports (tomato, pepper, beans, potato, chocolate, coffee etc), all of which first entered Europe through the Andalucian ports of Cadiz and Seville.
This millennia-old mix of cultures has left an indelible mark on the region's cuisine and is also now closely linked to its current revival with many traditional dishes and flavours being combined with modern techniques. Add to this the wonderful year-round climate and abundance of fresh, seasonal produce, then the future has never looked so rosy for Andalucia's foodies...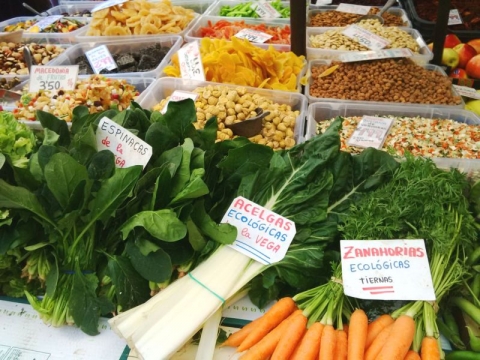 Foodie highlights from Casa Olea, Cordoba province
* World-beating Olive Oils
The Sierras Subbéticas boasts Spain's most highly-acclaimed Denomination of Origin for olive oil, the D.O. Priego de Cordoba, with its olive mills regularly winning awards in the big international gourmet fairs and several of its olive oils featuring in the World´s Best Olive Oils list. As Casa Olea, we also produce our very own limited-edition, "Autumn Harvest, 100% Natural" Extra Virgin Olive Oil (less than 500 litres a year!). 
* Montilla – the new Jerez!
You have try the Fino, Amontillado, Oloroso and Pedro Ximenez wines from the "other" sherry-producing region of Andalucia, D.O. Montilla-Moriles. In contrast to Jerez, Montilla's wines are not fortified (no alcohol added) and also have a long heritage, despite not being well-known yet outside of Spain. We can help arrange a Vineyard Tour and Tasting from Casa Olea to one of the region´s smallest, family-run wineries in Montilla (see photo below).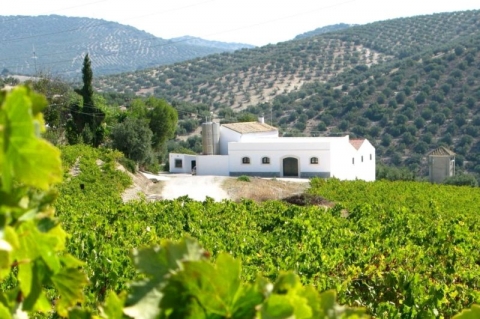 * Family-run Vineyards & Micro-Breweries in Alcala 
A town which produced wines by Royal decree for the Catholic Kings in Granada 500 years ago, Alcalá La Real has recently seen a revival of small-scale, family-run vineyards producing excellent reds and interesting whites and rosés with a very limited production. Also based in Alcala, "Tierra de Frontera" is a tiny, family-run micro brewery (one of Andalucia's first) making really tasty Pale Ale, Porter Ale and Golden Ale craft beers. The micro-brewery concept is still very much in its infancy in southern Spain, as the country remains a lager-drinking country dominated by the giant breweries. Always looking to support the small, local business, we stock a good range of Andalucian wines and craft beers here at Casa Olea.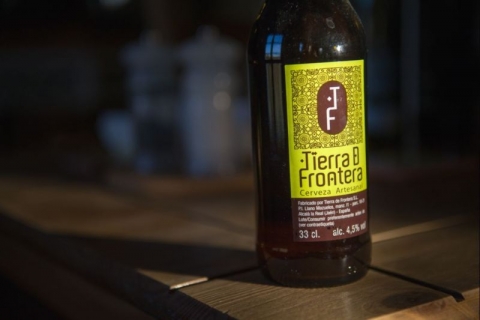 * Artisan Cheeses from Zuheros
Some of Spain's finest goat's cheeses are produced in and around the tiny picturesque pueblo blanc (white village) of Zuheros. Their annual "Festival de Queso" (Cheese Festival), which runs over the last weekend in September, is fast becoming a must-do in Andalucia´s foodie calendar. It´s also a great area for hiking in the Sierra Subbetica national park and for walking or biking along the Via Verde (see photo below), a disused railway line once used by the Tren de Aceite (Olive Oil Train) for transporting olives and oil to the coast.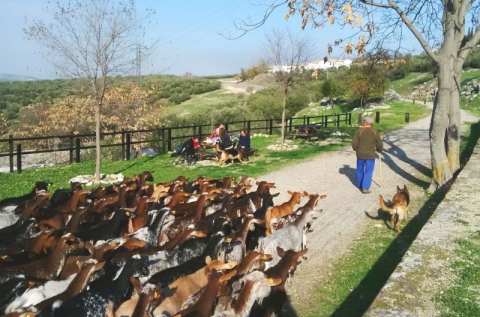 * Michelin and other stars
Explore centuries-old tabernas and bodegas in Cordoba serving the classic tapas, or sample traditional Andalucian dishes with a modern twist at one of Spain's rising stars, Kisko Garcia's "Choco", given its first Michelin star in 2012. In our humble opinion, it's only a matter of time before Diego Gallegos at Casa Piolas (Algarinejo) and Sollo (Benalmadena) gets his first star too. Check this list for the 11 Michelin Stars of Andalucia and read more on Malaga´s emerging food scene (Guardian Travel).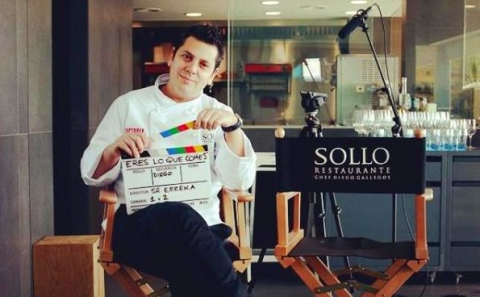 Photo: Chef Diego Gallegos, Sollo restaurant near Malaga.
* The Gazpacho Trail
Many of the local bars and restaurants here in Cordoba province specialize in three different gazpachos - the Traditional version (tomato, garlic and cucumber), Ajo Blanco (almond & garlic, served with apple, melon or grapes) and Salmorejo (tomato, breadcrumbs, olive oil, served with boiled egg & jamon). Another version which is popular in Andalucia is "Green Gazpacho", hailing from the Sierra Morena in Huelva province, with spinach, lettuce & mint giving a refreshing summer zing to it.
* Cordoba's Mercado Victoria 
This is Andalucia's first gastro market and a big success ever since it opened a couple of years ago. The old 19-century, wrought-iron pavilion has been converted into a stylish, modern foodie market with 20+ stalls serving different foods, from Gazpacho or Sushi to fried Boquerones and Argentinian steak. A great option all-year-round with a nice atmosphere and plenty of seating inside and out.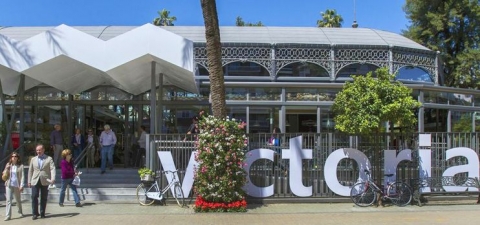 -------------------
Casa Olea is an award-winning, 6-room boutique B&B set in the Sierras Subbeticas near Priego de Cordoba, half way between Granada and Cordoba, Andalucia.