Andalucia's first gastro-market, Mercado Victoria, opens in Cordoba; plus our "Top 5 Foodie Highlights" of Andalucia...
Cordoba's new gastro-market, Mercado Victoria, has opened this week; just in time for the city's famous Patios Festival (8-19 May). It is the first gourmet market in Andalucia, similar in concept to the popular San Miguel market in Madrid, and promises to be a major new attraction for Cordoba - a city which is fast becoming Andalucia's most exciting foodie destination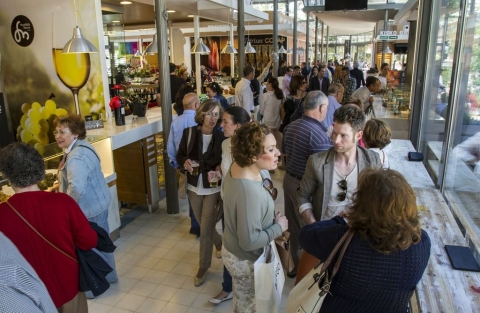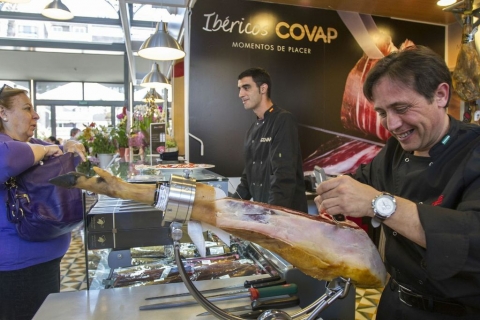 Located on the attractive tree-lined Paseo de la Victoria, a short walk from the Mezquita and Juderia historic centre and close to the main shopping district, the market is set in the beautifully-restored "Casteta de Circulo", a 19th-century wrought-iron pavilion once used for fairs and exhibitions.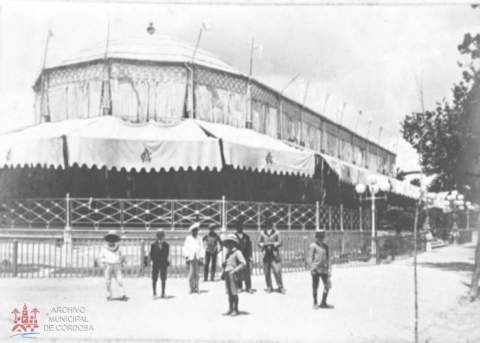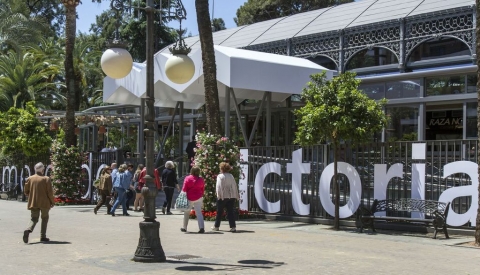 The 30 food stalls include wines, cheeses, cured meats, seafood, oyster and sushi bars, a gazpacheria and salmorejeria (with a variety of gazpachos) and the star attraction, "Kisco Garcia", from the Cordoban celebrity chef behind the city's Michelin-starred El Choco restaurant.  For more information see  www.mercadovictoria.com  and  @mercvictoria on Twitter.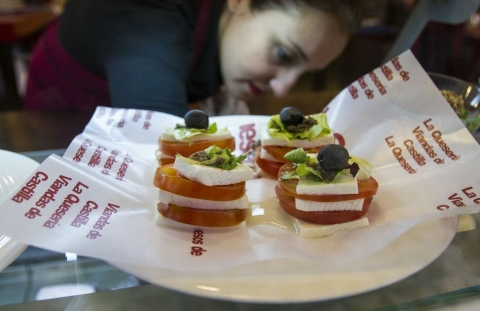 * Top 5 Best - Andalucia for Foodies, away from the Costas…
Here are our Top 5 foodie highlights of Andalucia away from the Costas, in no particular order…!
 - La Fuente, Zagrilla Alta, Priego de Córdoba, Cordoba province. Tasty local dishes, such as "remojon" (salt cod & orange salad), served by the ever-friendly Francisco. Delightful setting next to a natural spring in the heart of Zagrilla Alta, one of the region's prettiest pueblos blancos (white villages).
 - The taberna at Bodegas Campos, Calle Lineros 32, Cordoba. In a city full of atmospheric, fino-serving bodegas & tabernas, this is our favourite. This bar (downstairs) of the famous restaurant (upstairs) always has a nice buzz, great food and service.
 - Taberna La Tana, Calle Rosario 11, Granada. Always busy with locals, this small bar located at the far end of "Tapas Street" (Calle Navas) serves excellent tapas and a great range of Granada wines by the glass.
 - Casa Piolas, Calle Ramon y Cajal, Algarinejo, Granada province. It's a pain to get to, but worth the effort when you sample the inventive "tasting menu" (10 courses) from up-an-coming Spanish/Brazilian chef Diego Gallegos.
 - Rey de Copas, Frailes (Alcalá La Real), Jaen province. Only open at weekends, finding this place is half of the fun! Serving tasty food and local wines, it makes a nice day out combined with the impressive "La Mota" castle nearby.
Buen Provecho..!