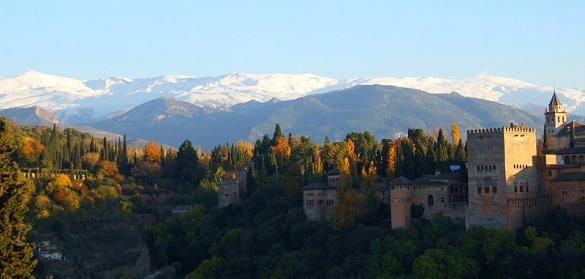 New BA flights to Granada starting July 2013…
British Airways will soon be launching a new direct flight to Granada in Andalucia from London City airport. The new service begins on 25 July 2013, with fares starting from 176 GBP return in summer months including taxes and a very generous hand baggage allowance.
 
This is obviously great news for Granada and also for anyone planning a short break in Spain away from the costas - to see the Alhambra in Granada and explore the beautiful mountainous interior of Andalucia, eg around Priego de Cordoba for walking, white villages, olive groves and mountains in the Sierra Subbetica.
- BA Granada flights on Mon/Wed/Thu/Fri in summer (Thu flight dropped in winter).
- BA hand baggage allowance: 2 pieces including 1 hand baggage and 1 laptop or handbag. A 23kg (51lbs) maximum bag weight applies but you must be able to lift the bag unaided into the overhead lockers in the aircraft cabin.
- In-flight service includes complimentary drink and snack.
As there is a regular bus service (and taxis) from Granada airport to the city centre there is no need to hire a car until you leave the city to go off exploring the countryside. Granada airport is only 1 hour's drive from Casa Olea, which is also well placed for visiting Cordoba as an easy day trip (1 hour drive away).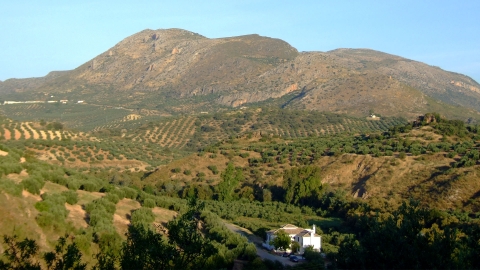 Your Week Escape to Andalucia...
Stay 1-2 nights in Granada and 4-6 nights at Casa Olea…
* BA flights London City to Granada – from 152 GBP (Autumn/Winter) and 176 (Summer) for return flights. NB: be sure to spell Granada with an a (not Grenada with an e) otherwise you'll be jetting off to the Caribbean and not Spain!
* Accommodation at Casa Olea – double room from 105 euros B&B per night
* Car rental at Granada airport – from 95 GBP (Autumn/Winter) and 170 GBP (Summer) for a week's rental with Holiday Autos.