Not only is this region the geographic heart of Andalucia, but it´s home to one of the region´s most popular love stories too!
Tazgona, the beautiful daughter of a Moorish leader and Tello, a Christian soldier who had been captured and imprisoned. One day, when Tazgona was visiting her father´s dungeon, she saw Tello behind bars and the two fell head over heels in love.  Tazgona pleaded with her father to release Tello, so that they could marry. But their union was strictly forbidden in those times, so with Tazgona´s help, Tello escaped from the prison. 
Here are a two suggestions to show what´s still possible in Andalucia:
---------------------------
---------------------------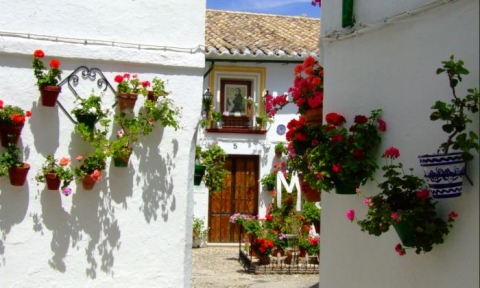 Photo: charming backstreets of Priego de Cordoba, near Casa Olea in Andalucia.