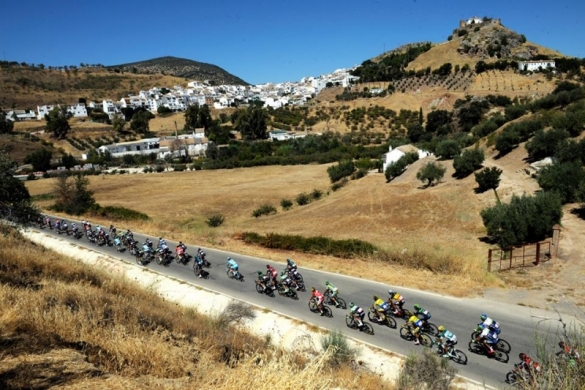 Cultural Events & Activities in Andalucia, Spain this Autumn...
Well it´s been a busy summer with an amazing number of local fiestas and events here in the Subbetica, including La Vuelta (the Tour of Spain cycle race) which departed from Priego de Cordoba one day and passed through the tiny white village of Carcabuey and Sierra Subbetica mountains en route to Ronda on Stage 5 of the race. All very exciting for our local town, Priego, and a great chance to see the world´s top riders close up (see below).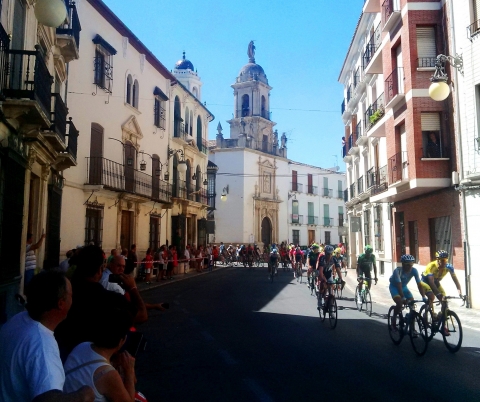 Coming soon, other interesting events include the wacky Pamplona-style "Toro de Cuerda" running of the bulls on ropes in Carcabuey this Saturday (6 Sep), the Bienal Flamenco festival in Seville and many more (see below). Plus, the Autumn and early winter months is the perfect time to visit southern Spain, for those looking to combine visiting the cultural attractions and Moorish sites with some outdoor activities such as hiking and biking. Read on for a list of ideas for the next few months...
SEPTEMBER - Flamenco Fever, Cheese & Wine Fair
Every two years, Seville holds one of the world's largest flamenco festivals, the Bienal de Flamenco (12 Sep – 05 Oct), attracting the biggest names with performances, workshops, dance classes & exhibitions throughout the city, including the Alcazar and bull ring. This year´s special programme is dedicated to flamenco legend, Paco de Lucia, who died in February. Or, for something more foodie, head to the white village of Zuheros for their annual Feria del Queso (26 to 28 Sep), where over 8000kg of local, artesanal cheeses will be tasted and washed down by a glass or two of the local fino!
OCTOBER - Autumnal walks & Foodie Capital
Autumn (mid Oct to mid Nov) is a usually a great time to visit Andalucia. The weather is often bright and sunny, with comfortable temperatures for exploring the sites or for walking in the hills. Plus, it's the perfect time to enjoy seasonal produce, with quince and pomegranate in local dishes, both here at Casa Olea or in the atmospheric tabernas in Cordoba – designated the Ibero-American Gastronomic Capital of Culture for 2014.
NOVEMBER - Foodie weekend and Jazz in Andalucia
Join us pick our olives (Nov 8 & 9) and see how our amazing olive oil is produced at the local mill. Learn how to cook the Perfect Paella with Jose-Mari, or find out how Claire prepares some of our most popular Tapas dishes. Get your hands dirty at a goats cheese-making workshop in Zuheros; or visit a tiny, family-run bodega vineyard in Montilla (see below) to taste their range of local fino wines.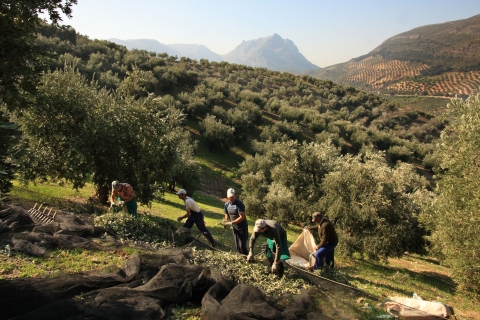 November is also when Jazz and Blues comes to southern Spain, with many of the cities hosting to their annual International Jazz Festivals in early/mid November: Jazz Granada, Jazz Viene del Sur, Seville and Malaga International Jazz Festival - all festival dates to be confirmed, click on links to find out more.
DECEMBER - Patios by night & New Year´s Flamenco Fiesta
Enjoy local wines and Christmas decorations in Cordoba's famous patios, which re-open their doors to the public (20 Dec - 04 Jan TBC). Or, if you´re looking to get away over New Year´s Eve, then head to sunny Spain for something a bit different – with live flamenco and a home-cooked Tapas Tasting dinner at Casa Olea.