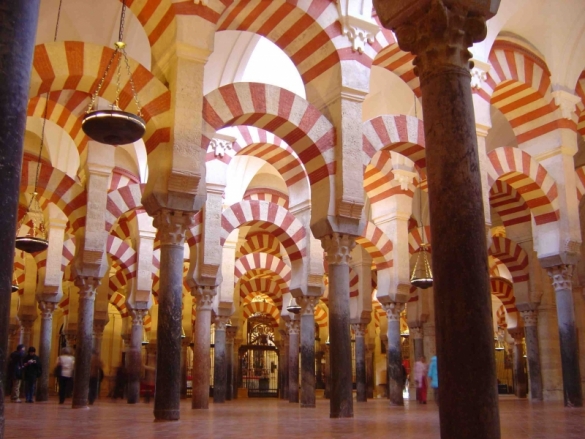 Exactly 30 years ago, Cordoba´s mesmerizing Mosque – Cathedral (The Mezquita) was designated a World Heritage Site.  Ten years later, the Historic Centre surrounding it was added to the list. So, there´s never been a better time to visit one of Andalucia´s cultural jewels to celebrate their big UNESCO anniversies...
30 years: The Mosque - Cathedral of Cordoba (UNESCO Nov 1984). 
20 years: The Historic Centre of Cordoba (UNESCO Dec 1994).
Here´s what UNESCO says:
"…Cordoba's period of greatest glory began in the 8th century after the Moorish conquest, when some 300 mosques and innumerable palaces and public buildings were built to rival the splendours of Constantinople, Damascus and Baghdad. In the 13th century, under Ferdinand III, the Saint, Cordoba's Great Mosque was turned into a cathedral and new defensive structures, particularly the Alcázar de los Reyes Cristianos and the Torre Fortaleza de la Calahorra, were erected. .."
"The historic centre, clustering round the mosque-cathedral, preserves much of its medieval urban fabric, with its characteristic narrow, winding streets…The city, by virtue of its extent and plan, its historical significance as a living expression of the different cultures that have existed there, and its relationship with the river, is a historical ensemble of extraordinary value…"     
Cordoba now holds 3 World Heritage Site titles granted by the UNESCO: the Mosque-Cathedral (1984), the Historic Centre surrounding it (1994) and the Festival of the Patios (2012). In addition, with the rest of Spain, it shares the titles of the Intangible Cultural Heritage of Humanity awarded to Flamenco (2010) and the Mediterranean Diet (2010).
---------------------------------------------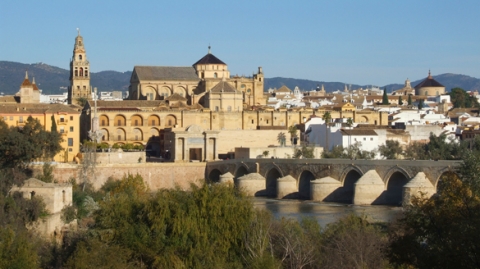 More on Cordoba´s Historic Centre and the Mezquita…
Cordoba receives Europa Nostra award for Cultural Heritage & Conservation - Cordoba´s Historic Centre receives the prestigious Europa Nostra award 2014 for Cultural Heritage and Conservation in recognition of its recent, 10-year restoration of the city´s Roman bridge, Calahorra Tower and Triumphal Arch (Bridge Gate)…
The Battle for the Mosque of Cordoba (El Pais article, 2014) – the current, ongoing dispute between the Andalucian government and the Catholic church over the Mezquita´s ownership, control and management.