Sampling the true flavours and aromas of a country is such a big part of the overall travel experience these days. What you ate, where you ate it and what you drank with it are so often those indelible memories you take with you from a special holiday, family vacation or romantic short break.
As food has often dominated our own travel experiences, we appreciate just how important that side of a holiday will be for many of our guests. This is why we always do all we can to offer both tasty home-cooked meals here at Casa Olea, as well as provide helpful hints of where´s best to go for local tapas while visiting this part of Andalucia. Read more about the emerging foodie scene in Andalucia here.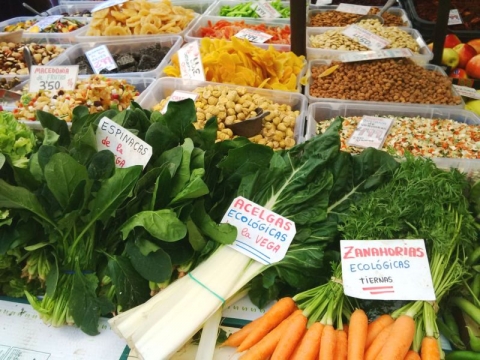 Here´s a summary of what to expect regarding meals at Casa Olea and a few examples of the kind of dishes we serve here...
Dinner
We serve evening meals here at Casa Olea 6 nights a week. We use high quality, locally-sourced ingredients to produce a range of healthy Spanish & Mediterranean dishes, using seasonal vegetables and fruit where possible.
Depending on the day, we either offer a Set Menu, with a choice of 2 starters, 2 main courses and a home-made dessert; Paella (seafood or vegetarian); or our popular Tabla, a tapas platter with local cured meats and cheeses, salads, home-made Spanish omelette, olive tapenade and more. Sample our very own, limited-edition Extra Virgin Olive Oil and enjoy our original range of Spanish wines, all selected personally by us and including several small, family-run bodegas (wineries) in Andalucia, along with sherry wines from Cordoba´s Montilla-Moriles D.O. wine region and a good range of Andalucian craft beers too.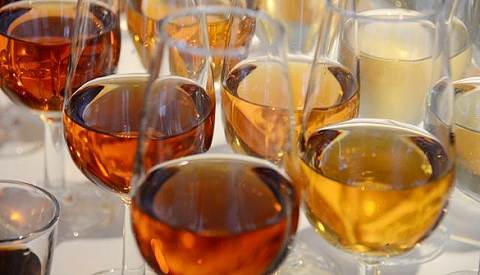 Sample dishes from our set menus include:
STARTERS
Grilled Peach, local Goats Cheese & Jamon salad
Fresh Calamari a la Plancha with Salsa Verde
Fried Aubergines with Miel de Caña (Andalucian sugar cane molasses)
Grilled Courgettes with Chickpea salsa, Salted Cheese & Pistachio dressing
Salmorejo (Cordoban Gazpacho) or Ajo Blanco (White Gazpacho)
Caramelised Onion, Roasted Pepper, Manchego Cheese and Anchovy Tart
MAINS
Roast Chicken with Olives, Wild Capers and Dates
Sierra Nevada (Granada) Trout with Oloroso Sherry and Almonds
Roasted Vegetables with Chickpeas, Coriander and Greek Yoghurt
Salad with local Goats Cheese, Grilled Peppers, Quince, Walnuts & Honey Dressing
Marinated Chicken with Quince and Pomegranate 
Pork Solomillo (Tenderloin) with Fresh Figs and Pedro Ximenez Sherry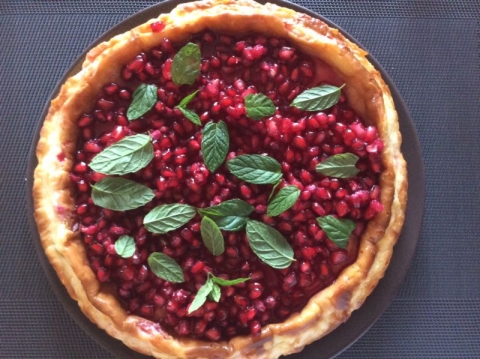 DESSERTS
Apple and Olive Oil Cake
Lemon, Gin & Ginger Tiramisu
Baked Peaches with Amaretti Biscuits & Disaronno 
Ice-cream Cake with Merengue, Ginger and PX Sherry
Home-made Ice creams/sorbets with Seasonal Fruits (eg Cherries, Melon, Peach etc)
Chocolate and Almond Torte
Meal prices (2023) are 25 euros (2 courses), 30 euros (3 courses), 30 euros (salad & paella), 25 euros (Tabla, per person). We have a fully-stocked bar and all drinks are charged extra. Prices range from 15.95 euros for a bottle of House Wine or 8.95 euros for a G&T, to home-made Sangria at 4.95 euros/glass. Prices quoted are per person and excluding VAT at 10%.
We are well used to catering for Vegetarian, Gluten-free and other special dietary requirements – just let us know in advance and we´ll ensure you´re well looked  after!
Timings for dinner vary during the year (8pm in winter/spring/autumn to 8.45/9pm in mid-summer).  Our "Nights Off", when no dinner is served here, are not fixed to a specific day of the week and can be confirmed closer to your arrival date.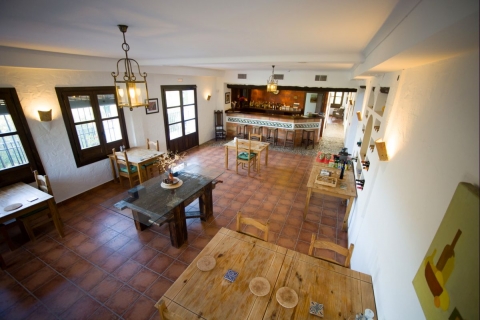 Breakfast
Breakfast is served from 08.30-10AM in the dining room (see photo above) or out on the terrace in warmer months (May to September). Our healthy Buffet spread includes a good range of cereals, lots of seasonal fruits (eg cherries, peaches, melon, fresh figs from our tree), home-made dried fruit compote, local bread and pastries, cured meats and cheese, hard-boiled eggs and fresh tomato with olive oil. Quality teas or Espresso-style Moka coffee pots (see photo below) are served to the table. 
Gluten-free cereal and bread, soya milk or Lactose-free milk are available with advance notice. We also offer Picnic/Packed Breakfasts for anyone looking to head out early in the morning, whether that´s for a full day´s site-seeing at the Alhambra in Granada, an early morning walk in the hills (to beat the heat in summer) or for an early flight home.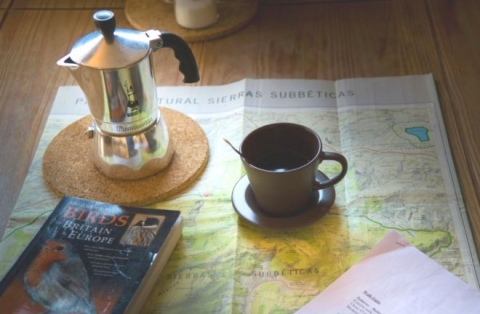 Lunch
If you are planning to be out for the day and would like a picnic, we are very happy to provide you with a Packed Lunch to go. We can also prepare Sandwiches, Salads or a tasty Platter (with local cured meats & cheeses and salad) if you prefer to have a lazy lunch here by the pool (see photo below). We have a range of snacks (olive oil crisps, olives, muesli bars, ice creams) if you prefer something lighter to "fill a hole" mid-afternoon. Down by the pool, there is a well-stocked Honesty Bar fridge with beers, soft drinks, water and juices.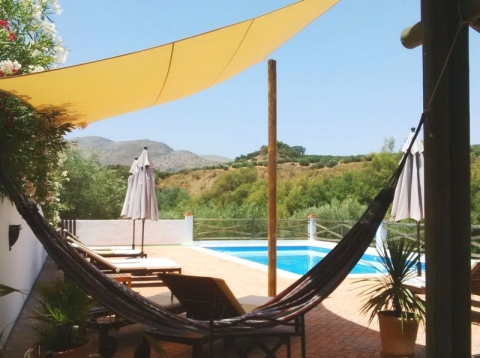 ---------------------------------  
Casa Olea is a small, 6-room boutique hotel located in the countryside close to Priego de Cordoba, half way between Granada and Cordoba in Andalucia (southern Spain).