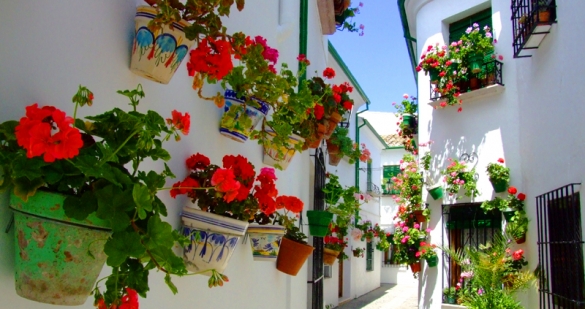 Spain has just registered a record year with tourist numbers reaching an incredible 60.6 million in 2013. The Alhambra in Granada also broke its previous best, with 2.3 million visitors last year. So, with Spain back on everyone's "bucket list", we thought we'd come up with a tempting "14 Best Places to Go" list for Southern Spain in 2014…
Where to go in Spain in 2014
MARCH 
1: Art & Cultures of Al-Andalus, the Power of the Alhambra
Catch the last month of this excellent temporary exhibition at the Alhambra, which marks the "Milenio" of the Kingdom of Granada (founded in 1013). The Alhambra also celebrates 30 years as a UNESCO World Heritage Site in 2014.

2. El Greco Year in Toledo and Madrid 
Celebrating the 400-year anniversary of El Greco's death, three major exhibitions are planned, including "The Greek of Toledo" (14 Mar to 14 Jun) – the largest exhibition ever of the artist's work with over a hundred works on show. See this, or "El Greco and Modern Art" in the Prado in Madrid (24 Jun to 04 Oct), then drive south to Andalucia.   
APRIL
3. Spring flowers and Semana Santa in Priego     
Enjoy Spring in the Sierras Subbéticas with wild flowers and ideal temperatures for hiking & biking; and experience Semana Santa in Priego de Córdoba with its traditional street processions both day and night.
4. Romantic Andalucia                                          
Andalucia has just been listed in Lonely Planet's Top 10 Honeymoon Destinations for 2014. As LP says "Few things are dreamier than an alfresco lunch under the sunny skies at the olive orchards of southern Spain." Combine Casa Olea with a few days in romantic Seville for spring break with a difference.  See this article for more ideas…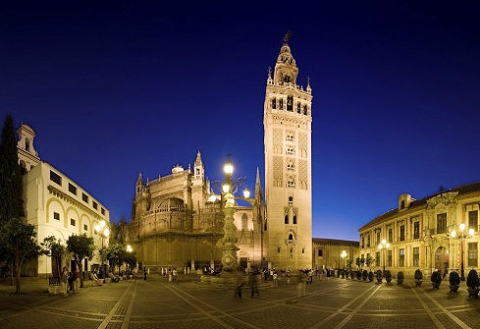 MAY
5. Cordoba's big party month 
Cruces de Mayo (30 Apr - 4 May) and Festival de los Patios in Córdoba (5-18 May), the annual contest of flower-filled patios and balconies (since 1918) with flamenco concerts and fino & tapas tasting events. The party continues all month with the exuberant Cordoba Feria from 24-31 May.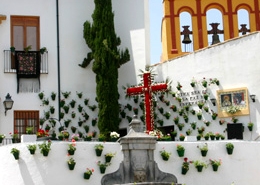 JUNE
6. Football or Flamenco..?     
The World Cup kicks off (12 Jun – 13 Jul) with Spain as one of the favourites, but if you're keen to escape the summer football overdose, then check out the Noche Blanca de Flamenco in Cordoba (21 Jun) a 24-hour flamenco extravaganza; or Granada's Festival of Music & Dance (20 Jun to 11 Jul) with opera, flamenco and dance in spectacular locations throughout the city. See this article for our Flamenco Fiesta Offer.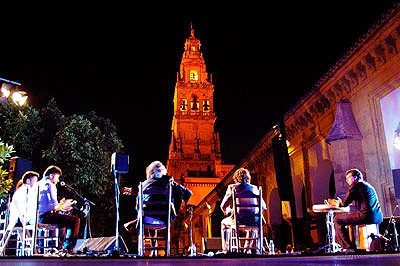 7. Fino & Bonfires on the Costa
2014 is a big year for Jerez de la Frontera – designated European City of Wine - with lots of major cultural and sporting events planned, starting with the MotoGP (4 May) and "Feria del Caballo" Horse Fair (11-18 May), followed by International Sherry week (2-8 June) and the start of the Vuelta de Espana bike race there (23 Aug). Plus, experience the "San Juan" fiestas and bonfires on beaches all along Andalucia's coast (23 Jun).
JULY                  
8: Cordoba Guitar festival
Enjoy Córdoba's annual "Festival de la Guitarra" with flamenco, classical and jazz guitar performances throughout the city (1-14 Jul). Cordoba's Historic Centre celebrates 30 years as a UNESCO World Heritage Site in 2014.
AUGUST
9. Summer Fiestas, Bulls & Bikes!
Experience one of the many village fiestas throughout Andalucia, such as the wacky Pamplona-style "Toro de Cuerda" running of the bulls (on ropes) in Carcabuey, 23 Aug & 6 Sep. Or, if you'll miss the Tour de France in Yorkshire this year, why not catch La Vuelta (23 Aug to 19 Sep) cycle race as it passes through some of Andalucia's finest scenery. Both Stage 5 (27 Aug) and Stage 7 (29 Aug) go close to Casa Olea, with Priego de Cordoba, Carcabuey, Alcala La Real and Alcaudete all featured in the route.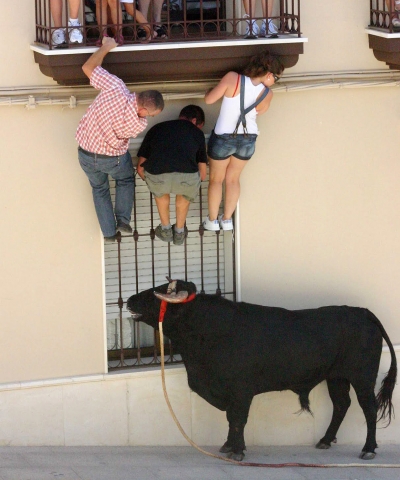 SEPTEMBER
10. Flamenco Fever
Every two years, Seville holds one of the world's largest flamenco festivals, the Bienal de Flamenco (12 Sep – 05 Oct), attracting the biggest names in flamenco with performances, workshops, dance classes & flamenco-inspired exhibitions throughout the city.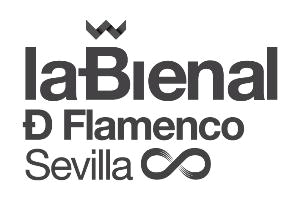 11. Cheese and Wine Festivals
Usually taking place in first half of September, La Vendimia (wine harvest) is celebrated throughout Andalucia's many wine regions, from Jerez and Montilla Moriles to Granada and La Viñuela. While at the Feria del Queso, Zuheros (19 to 21 Sep TBC) you can sample artesanal cheeses from all over Spain and finos from Montilla Moriles at what is now one of Andalucia's most anticipated foodie festivals.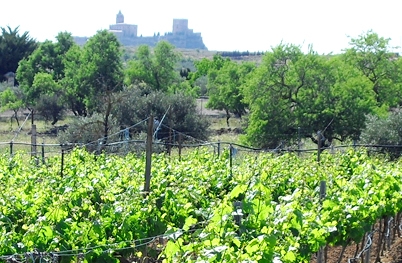 OCTOBER
12. Autumn walks & Foodie Capital
Autumn (mid Oct to mid Nov) is a usually a great time to visit Andalucia. The weather is often bright and sunny, with day-time temperatures ideal for exploring the sites or for walking in the mountains. Plus, it's the perfect time to enjoy seasonal produce, with quince and pomegranate in local dishes, both here at Casa Olea or in the many, atmospheric tabernas in Cordoba – designated the Ibero-American Gastronomic Capital of Culture for 2014.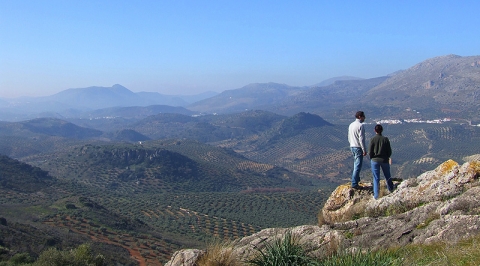 NOVEMBER
13. Jazz month in Andalucia
This is when Jazz comes to southern Spain, with Granada, Seville and Malaga all hosting to their annual International Jazz Festivals (dates TBC).
DECEMBER
14.  Cordoba's Patios by night
Enjoy local wines, pastries and Christmas decorations in Cordoba's famous patios, which re-open their doors to the public (20 Dec - 04 Jan TBC).
For more ideas of the Best Places to visit in Andalucia, see Casa Olea...