We´re one of the best stargazing hotels in Spain…
Back in 2018 Casa Olea was given "Starlight Hotel" status by the Starlight Foundation. This basically means Casa Olea is officially one of the best places to see the stars in Spain!
Based at the I.A.C in Tenerife and backed by UNESCO, the non-profit Starlight Foundation´s main aim is to value and protect the quality of the night sky; spread public interest in astronomy; and to help develop and promote sustainable astro-tourism.  (Original post published in 2018 - updated in Jan 2023).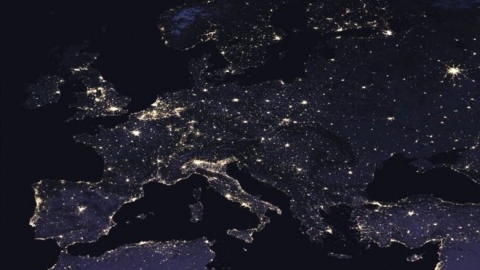 Photo: Europe by night (NASA).
Starlight certifications include Starlight Reserves, Starlight Tourist Destinations and Starlight Hotels with regions or properties needing to meet their strict dark-sky criteria as great places for stargazing. Starlight Reserves in Andalucia include the Sierra Sur de Jaen (close to Casa Olea) and the Los Pedroches & Sierra Morena.
A new certification, Starlight village, was recently launched and one of the first villages in Spain to receive the accreditation is a village only 4km from Casa Olea, Fuente Tojar. The village has set up an astro-tourism training programme for local guides and a range of stargazing activities are planned for later in the year.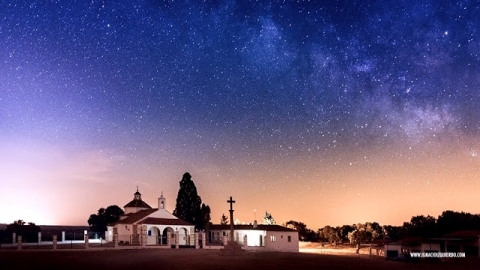 Photo: Los Pedroches Starlight Reserve, Andalucia.
So why is this important?
With artificial light growing brighter and more extensive every year, many scientists say that a "loss of night" in many countries is having negative consequences for "flora, fauna, and human well-being". 99 per cent of the European Union population lives in areas where the night sky is polluted. 90 per cent of the European Union population lives under an artificial perennial moonlight (source Savethenight.eu ). So light pollution is becoming a key issue and it´s time we all did more to protect the night skies around us... 
Read more about emerging trend in travel to areas of the world offering Dark Skies and Astro-tourism. 
Here is a suggested itinerary for a 7-night stargazing vacation in Andalucia, southern Spain - it´s time to see the stars!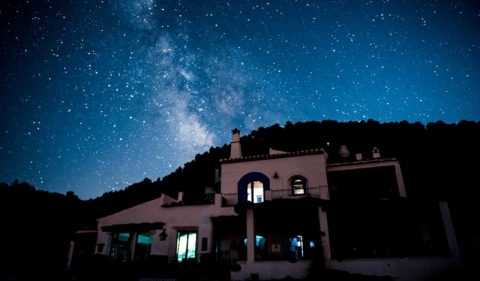 Photo: Posada del Candil B&B, Andalucia.
* Stargazing & Slow Food in Andalucia  *  as featured in The Times UK (Jan 2018) 
Two family-run B&Bs with Starlight hotel status have come together to offer a twin-centre "Stargazing in the Sierras" break in undiscovered mountain regions of Andalucia, way off the tourist trail. Drive to Casa Olea near Priego de Córdoba in the Sierras Subbeticas, half way between Granada and Cordoba. Go hiking in the hills, cycling through olive groves to white villages or relax by the pool.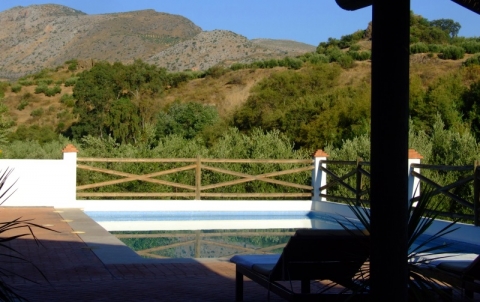 Photo: A pool with a view, Casa Olea, Andalucia.
Continue on to the Sierra de los Filabres (Almeria), for a stay at La Posada del Candil, near Serón. Set off hiking through pine forests to abandoned mining towns, or head out mushroom picking. In the evenings, both hotels are great for dinners outside under the stars with home-cooked "slow food" using locally-sourced, seasonal produce. If you have time to spare, why not extend this trip with a couple of nights in Seville at the beginning; or a few days on the beach in Cabo de Gata at the end... 
- Price: from 7 nights from €885, including accommodation with breakfast and a week´s car rental.  Fly to Malaga, Granada or Almeria.
- More information: www.casaolea.com  tel 00 34 696 74 82 09.