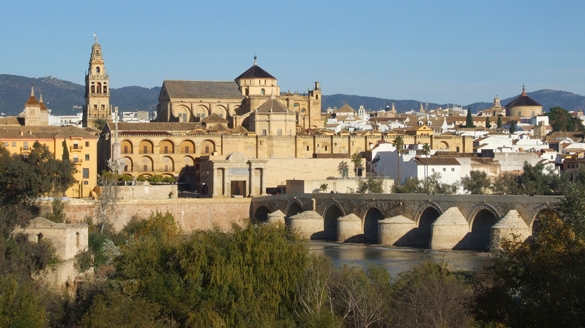 Cordoba´s Historic Centre has received the prestigious Europa Nostra award for Cultural Heritage and Conservation in recognition of its recent restoration of the city´s Roman bridge, Calahorra Tower and Triumphal Arch (Bridge Gate).
The complex project, which lasted 10 years and is now fully complete, included the long 1st century BC Roman Bridge over the Guadalquivir river; the Puerta del Puente, a renaissance gate which was transformed a century ago into a triumphal arch; and the Calahorra Tower, originally Moorish but later adapted in the 15th century. A new Visitor Centre was also commissioned to connect with the Gate on the town side of the bridge.
The Roman bridge area is just one of the many cultural attractions of Cordoba, with the Mezquita (medieval mosque, now Cathedral); Alcazar Gardens and Royal Stables; Courtyards and Patios; Roman, Moorish and Sephardic heritage; flamenco and local food and wines all drawing increasing numbers of visitors to the city.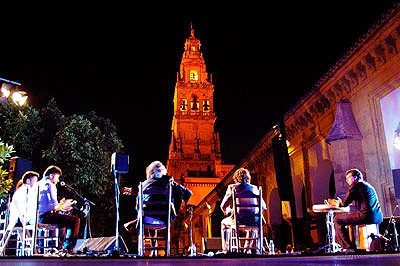 Flamenco at the Mezquita during Cordoba´s Noche Blanca flamenco festival.
Cordoba´s Historic Centre celebrates 30 years this year as a UNESCO World Heritage Site, and has been declared the Ibero-American Gastronomic Capital of Culture in 2014.
----------------------------------------------------
The Europa Nostra awards are the European Union´s Prize for Cultural Heritage, which honour achievements in four areas: conservation; research; dedicated service; education, training and awareness-raising. The  2014 winners (27 in all) were selected from 160 nominated projects across 30 countries. As well as celebrating excellence in cultural heritage work, the Prize aims to promote high-quality skills and standards in conservation.
"I would like to warmly congratulate this year's winners and their teams, whose passion and dedication is so inspiring. Europe's heritage is one of our most precious assets. It builds bridges between the past and present, promotes growth, fosters social inclusion and attracts tourism…" stated Commissioner Vassiliou.
Read more about the 2014 winners of the Europa Nostra awards here.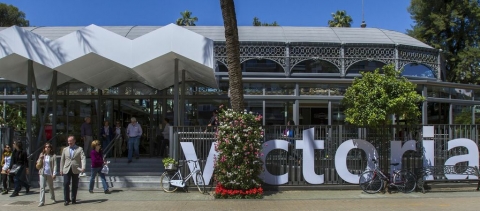 The Mercado Victoria ¨gastro-market¨ in Cordoba.